Meet Our Team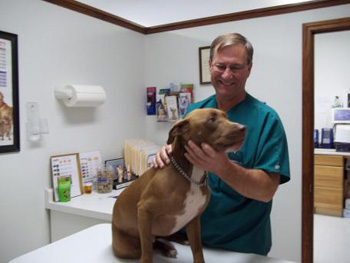 Dr. Kevin Kackley
Dr. Kevin Kackley is the owner of the Mt Sterling and Rushville Veterinary Clinics P.C. The practice was established in 1984 and has steadily grown to a thriving 4 doctor practice. Dr. Kackley concentrates on bovine and small animal medicine and surgery along with practice management and overall direction. Dr. Kackley is a member of the Illinois Veterinary Medical Association and served on the board of the Illinois State Veterinary Medical Association for 8 years.

Dr. Kackley has lived in Mt Sterling since graduating from the University of Missouri College of Veterinary Medicine in 1984. He has a son Michael and a daughter Melissa. Dr. Kackley is active in the Mt Sterling community. He served on the school board for 20 years, is a past member of the Brown County development Board, and he is also a member of the First Baptist Church.

Dr. Wade Pollitt
Dr. Wade Pollitt graduated from the University of Illinois at Champaign/Urbana School of Veterinary Medicine in 1999. After completing school, he practiced in Petersburg, Illinois. Dr. Pollitt joined the Rushville and Mt. Sterling Veterinary Clinics as an associate veterinarian in 2002. He concentrates on bovine and preventative medicine. He has been involved as a member of the AVMA and the ISVMA since 1999. Dr. Pollitt is also involved in the American Association of Bovine Practitioners, the Academy of Veterinary Consultants, Society for Theriogenology and Illinois Beef Association. He lives in Rushville with his family, wife Holly, daughter Grace, and new twins Ava and Will.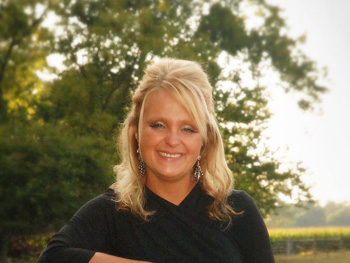 Dr. Dallas Duncan-Meteer
Dr. Dallas A. Duncan-Meteer grew up on a diversified livestock and grain operation in Fowler, IL, and is a graduate of the University of Illinois School of Veterinary Medicine. Dr. Duncan-Meteer's primary interest is in beef cattle medicine, with an emphasis on reproduction. She is also an addition to our 24/7 emergency staff and is accepting small animal and equine appointments through our Mt. Sterling facility. She is a member of the American Association of Bovine Practitioners, the American Association of Equine Practitioners, and the National Society for Theriogenology. Dr. Duncan-Meteer started practicing on June 3rd, and is anxious to meet her new clients.
Online Store
Visit our Online Store to purchase products for your pets. We have everything you need including food, flea and ticket treatment, pain meds, and supplements. You'll find savings on the products you need from the source you trust!
Visit Store